It is that time of year again… the Roncesvalles Polish Festival! I
thought it would be fitting to take a look the jewellery that is coming
out of Poland. Now I know what you are thinking… amber jewellery,
right? Well, I am here to report that there is more to Polish jewellery
than amber!
Dorota Kos | gold plated silver, cubic zirconia | www.dorotakos.blogspot.ca
Jan Suchodolski | silver rings with synthetic stones | www.suchodolski.pl
I feel I shouldn't completely leave out the great Polish amber jewellery. Here are a couple great examples where the goldsmiths have used amber in a very non-traditional way.
Amberwood | amber, drift wood, hazel, silver, magnetic clasp | www.amberwood.pl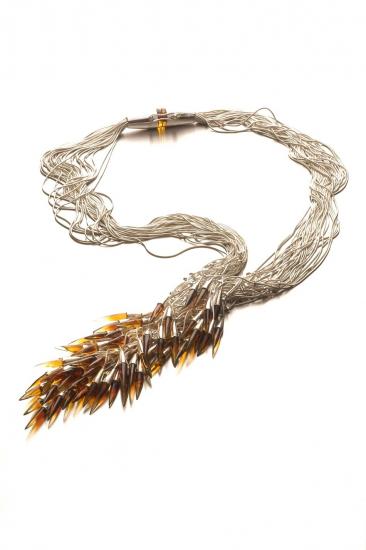 Art7 | sterling silver, amber | www.art7.com.pl
If you've enjoyed this, you should come out and enjoy some perogies in one of the vodka gardens after some free wax carving lessons here at Jewel Envy!